The Lemon Meringue Pie XL is an elegant dessert enabling you to dress top-of-the-range plates very simply. This dessert is also already decorated and ready for the traditional restaurant industry and institutional catering. The Lemon Meringue Shortbread is suitable for many uses: plated dessert, premium meal tray or even a caterer's buffet.
A well designed frozen Food Service product, created just for you.
Institutional catering, Traditional restaurant industry, …
Are you interested in this product?
A lemon cream that is always tangy and melting, sweetened by the light meringue and the crunchy pure butter crumble. The Lemon Meringue Pie XL is a pastry which offers a mixture of flavors and a textured taste, which is particularly pleasant in the summer season. This shortbread made by our pastry chefs in France is the fruit of 25 years' traditional craftsmanship. Its recipe is also composed mainly of eggs, butter, lemon and flour for a dessert that is as natural as it is delicious.
A very short list of ingredients providing a natural recipe.
Simple, risk-free presentation with its solid crumble base.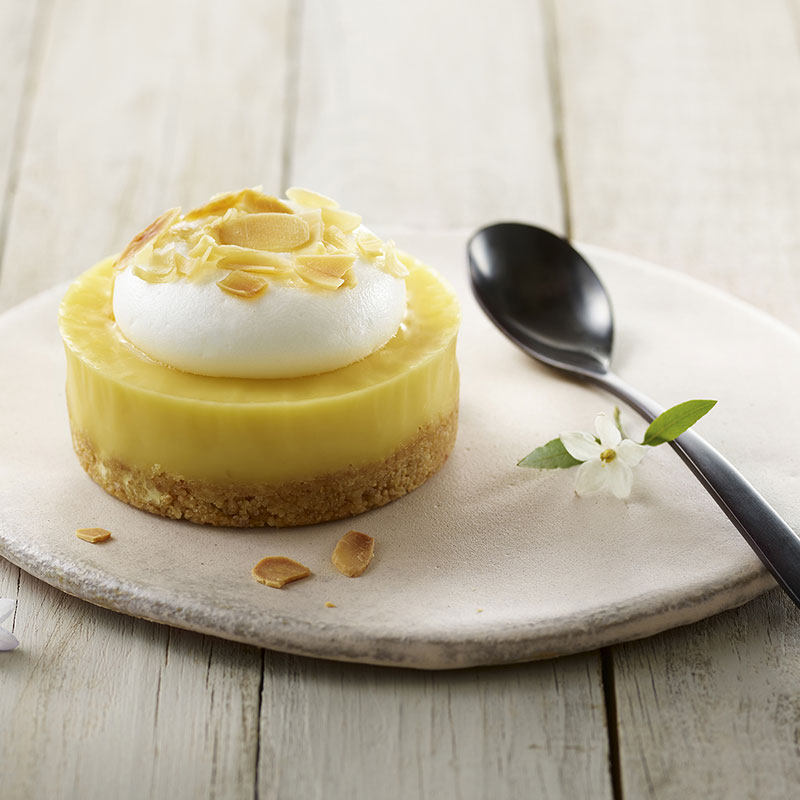 Lemon Meringue Pie XL, A Concentrate Of Expertise
This essential dessert is made of a crunchy butter shortbread combined with a slightly tangy lemon cream and an airy Italian meringue. To provide the final touch to this recipe the Lemon Meringue Pie is sprinkled with flaked almonds and orange and lemon zest providing elegant finishing touches.
The Lemon Meringue Pie XL is ready to serve once it is defrosted. There is no need to caramelize it. It is also easy to handle for flawless service.
Technical and logistical information
Best before date: 730 days
Use-by date after defrosting: 1 day between 0 and 4°C (32° and 40°F)
Packaging: 12 items of 120 g (4.23 oz)
Product dimensions: 7 cm (2.95 in) in diameter
Box dimensions: 390 x 296 x 62 mm (15.35 x 11.65 x 2.44 in)
Take the dessert out of its packaging and leave it to defrost for 4 h at 4°C (39°F).
New products available in Food Service and Cash and Carry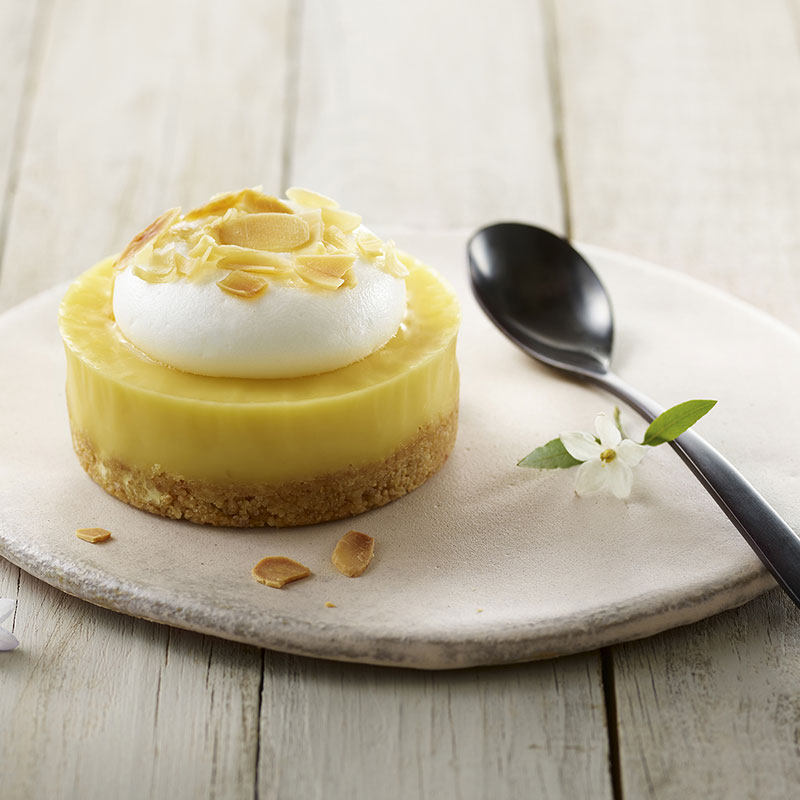 Traiteur de Paris product lines