The Montmartre Petits Fours have eight recipes suitable for commercial catering or in the context of a caterer's event. As well as having notable aesthetics these cocktail items are easy to handle. Rediscover the tastes of your childhood and add your own creations to them for a unique presentation.
A well designed frozen Food Service product, created just for you.
Events, Traditional restaurant industry, Catering, …
Are you interested in this product?
These sweet Petits Fours will take your customers back in time and immerse them in their early childhood. Indeed, these sweet treats rewrite the entire taste intensity of these recipes that are known to all. Combine them with other cocktail items for successful pre-dinner drinks.
Crumble, lemon cremeux, lemon and orange zest
Hazelnut cake, praline cream, almonds
Lime financier, coconut panna cotta, raspberry jelly
Caramel financier, caramel-milk chocolate cremeux, caramelized pecan nuts
Choux bun, vanilla cremeux, icing sugar
Almond cream, pear, toasted almonds
Cocoa financier, chocolate mousse, cocoa crumble
Cookie, vanilla mousse, mango jelly.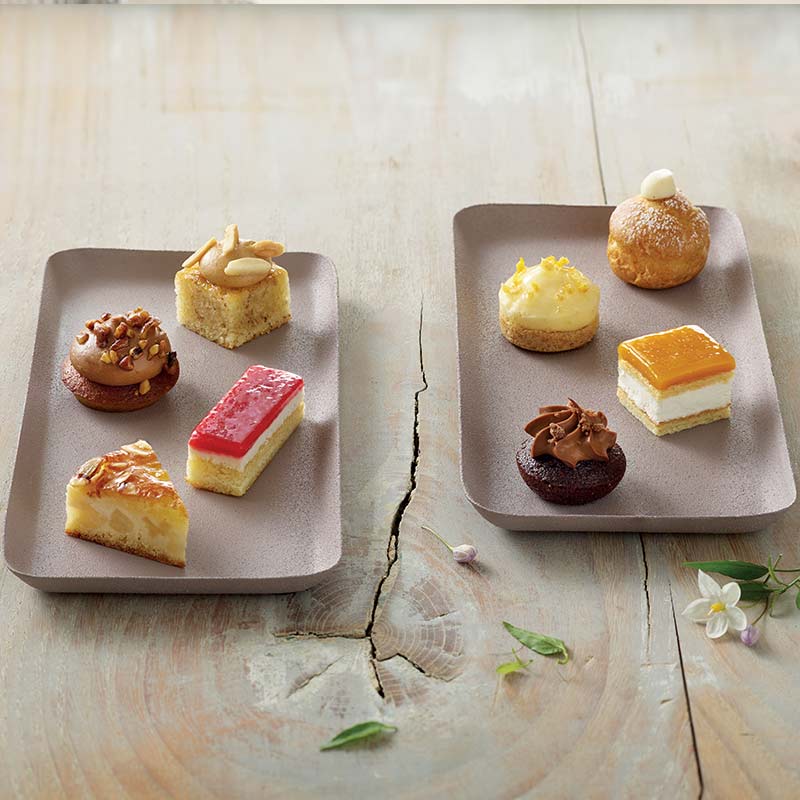 Montmartre Petits Fours Assets
Cakes made in France and high quality ingredients; such is the recipe for these sweet Petits Fours. The flavors of the Montmartre Petit Fours will satisfy the taste buds of the most ardent foodies, making your caterers' buffets a great success.
Technical and logistical information
Best before date: 547 days
Use-by date after defrosting: 1 day between 0 and 4°C (32° and 39°F)
Packaging: Tray of 48 items
Box dimensions: 390 x 296 x 50 mm (15.35 x 11.65 x 1.96 in)
Palletization: 280 or 350 cases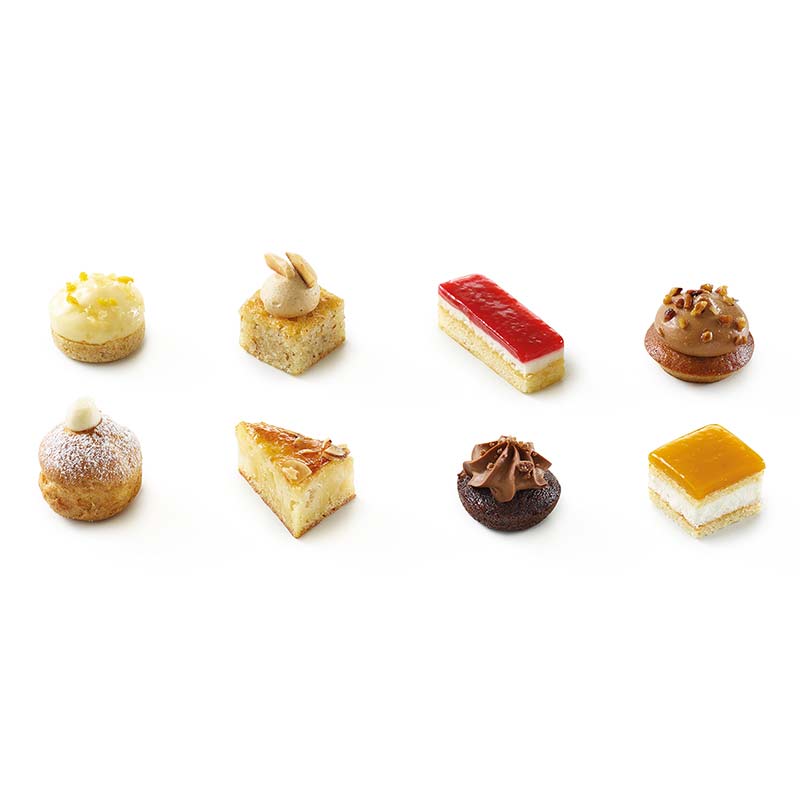 Remove the tray from its packaging and leave to defrost for 2 h at +4°C (39°F).
New products available in Food Service and Cash and Carry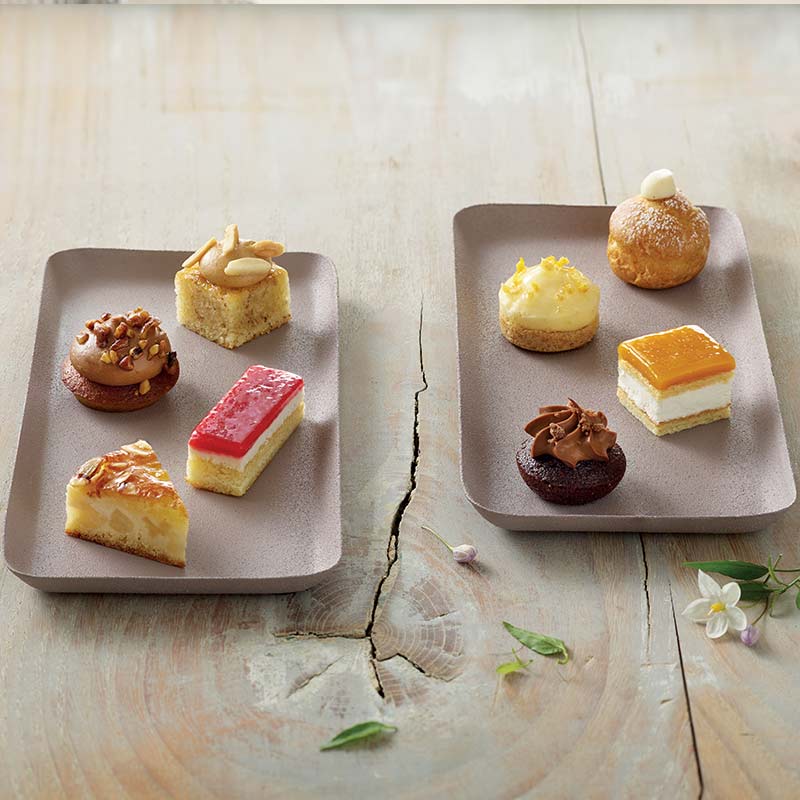 Traiteur de Paris product lines