Coconut And Mango Shortbread
The Coconut and Mango Shortbread, both fresh and trendy, is the ideal dessert for summer menus. Its solid base, not too fragile for the traditional restaurant industry, also assists when dressing the plate.
A well designed frozen Food Service product, created just for you.
Institutional catering, Traditional restaurant industry, Catering, …
Are you interested in this product?
Coconut And Mango Shortbread
This shortbread, a fresh, light dessert, combines the sweetness of the mango and the coconut with the tangy notes of passion fruit. Indeed, the combination of the pure butter crumble, the light coconut mousse and the exotic fruit compote gives a fresh, light finish to a meal.
A dessert that is already decorated, ready to use and which can be served on a plate.
Quality guaranteed for 72 hours after defrosting, thus limiting waste.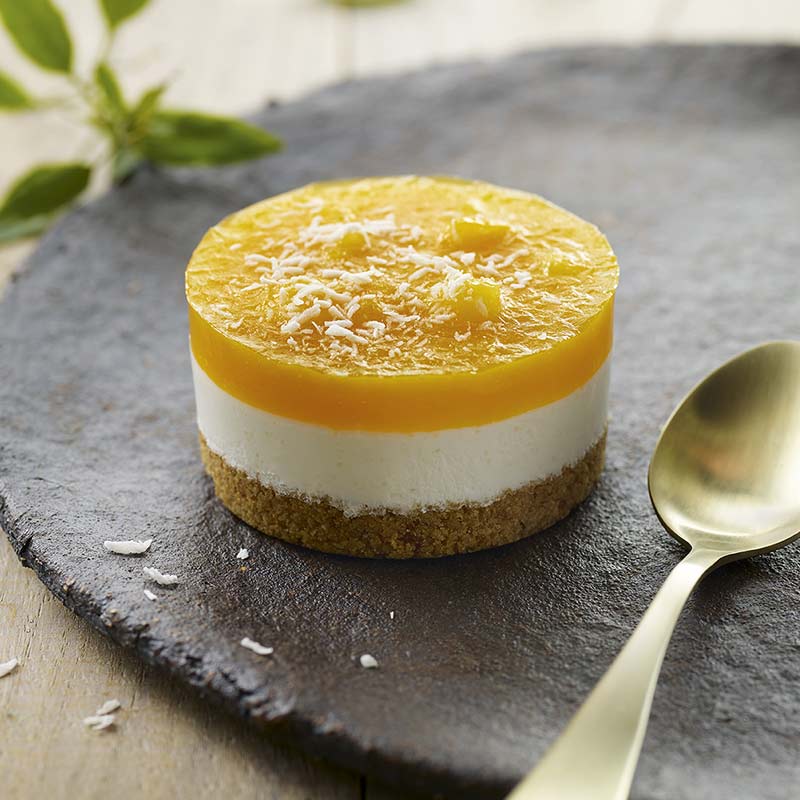 Coconut and Mango Shortbread
Coconut And Mango Shortbread, Colorful And Fruity
The Coconut and Mango Shortbread has two advantages: for traditional catering professionals, it is well prepared and ready to serve. If your catering offer is geared towards snacking and sales, the Mango Coconut Shortbread is easily placed in a glass.
This improved recipe for the Coconut and Mango Shortbread made from a very short list of ingredients gives this delicious dessert a natural feel. What's more, it is made in our workshops in France, by the hands of our pastry chefs.
Technical and logistical information
Best before date: 730 days
Use-by date after defrosting: 1 day between 0 and 4°C (32° and 39°F)
Packaging: 16 items of 90 g (3.17 oz)
Product dimensions: 7 cm (2.75 in) in diameter
Box dimensions: 390 x 296 x 50 mm (15.35 x 11.65 x 1.96 in)
Palletization: 240 or 300 cases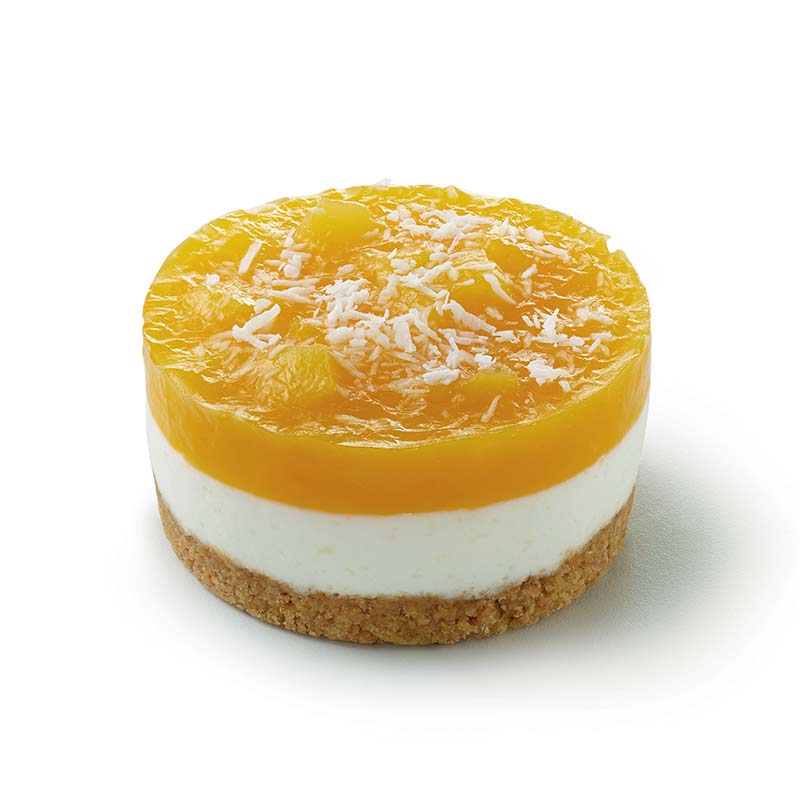 Take the dessert out of the packaging and remove the cling film surrounding it; then allow to defrost for 4 h at +4°C (39°F).
New products available in Food Service and Cash and Carry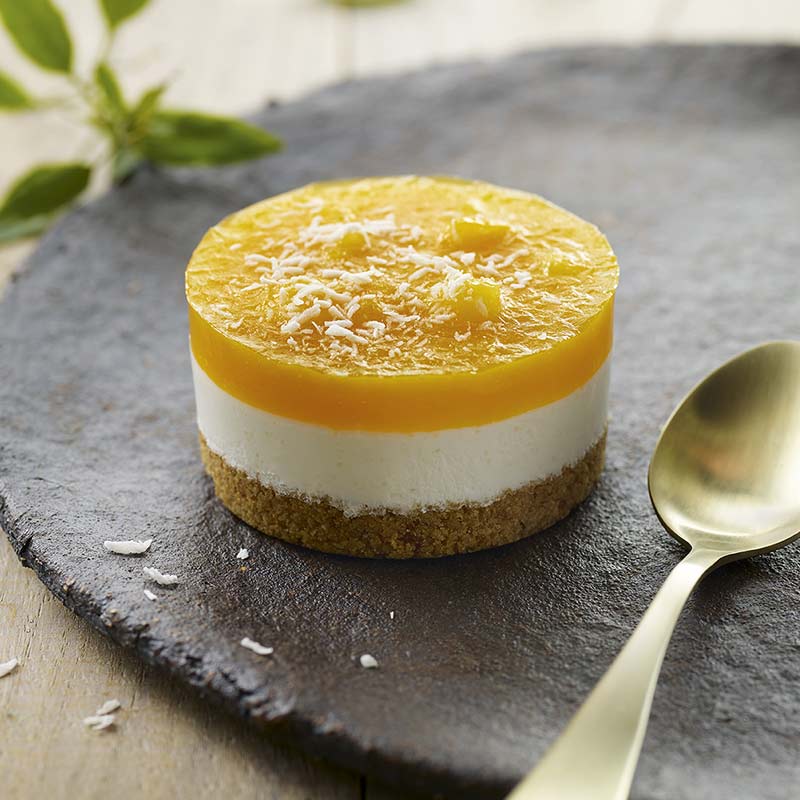 Coconut and Mango Shortbread
Traiteur de Paris product lines