The individual format of the Red Berry Charlotte allows better control of portion costs. In addition, its solid Genoise base makes handling simple and risk-free. Finally, its garnish using whole fruit makes it an elegant dessert.
A well designed frozen Food Service product, created just for you.
Hotel industry catering, Institutional catering, Traditional restaurant industry, …
Are you interested in this product?
This dessert is composed of a gourmet Genoise with raspberry pieces, vanilla-flavored mousse and a red fruit jello. The final touch is the decoration with whole red fruit (raspberries, blackberries, red currants and black currants) with pistachio slivers.
Preservative-free, with no colorings or flavor enhancers.
Simple to use and a light pastry to finish a meal.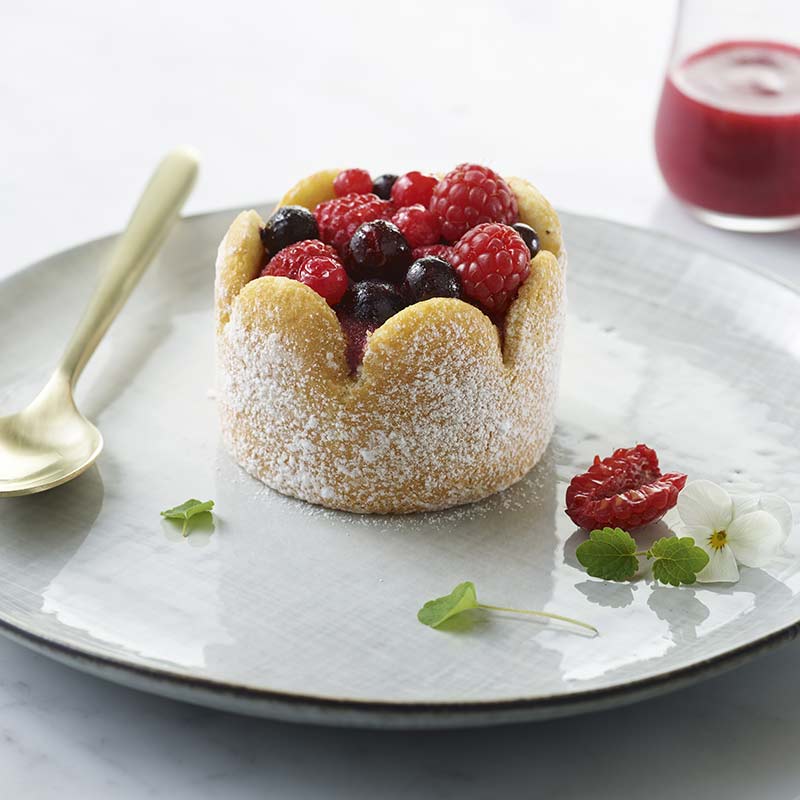 The Assets Of The Red Berry Charlotte
This pastry gives pride of place to the red fruit. Between the raspberry Genoise, the red fruit jello and the garnish of assorted red fruit, this is a very fruity dessert full of freshness.
Technical and logistical information
Best before date: 730 days
Use-by date after defrosting: 1 day between 0 and 4°C (32° and 39°F)
Packaging: 16 items of 80 g (2.82 oz)
Product dimensions: 7 cm (2.75 in) in diameter
Box dimensions: 390 x 296 x 62 mm (15.35 x 11.65 x 2.44 in)
Palletization: 200 and 250 cases
Allow to defrost for 4 hours at +4°C (39°F). Make sure the cling film is removed before defrosting.
New products available in Food Service and Cash and Carry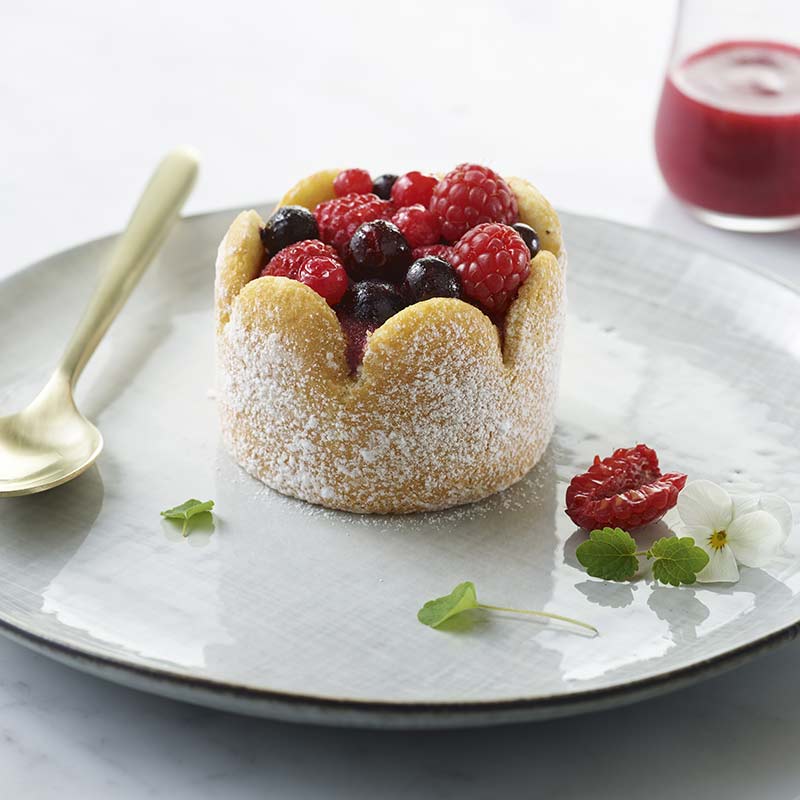 Traiteur de Paris product lines