Red Berry Cheesecake features the famous flavors of this New York-style dessert paired with the refined taste of red berries. This pastry has a crumble base topped with a cheesecake layer and raspberry jam.
A well designed frozen Food Service product, created just for you.
Hotel industry catering, Commercial catering, Traditional restaurant industry, …
Are you interested in this product?
This updated cheesecake is a rich pastry that is just as flavorful as the original. The light, creamy cheesecake layer has a hint of citrus and pairs perfectly with the red berry jam featuring pieces of fruit that will delight your customers.
Quality guaranteed up to 72 hrs after defrosting.
Dessert ready to serve without additional preparation.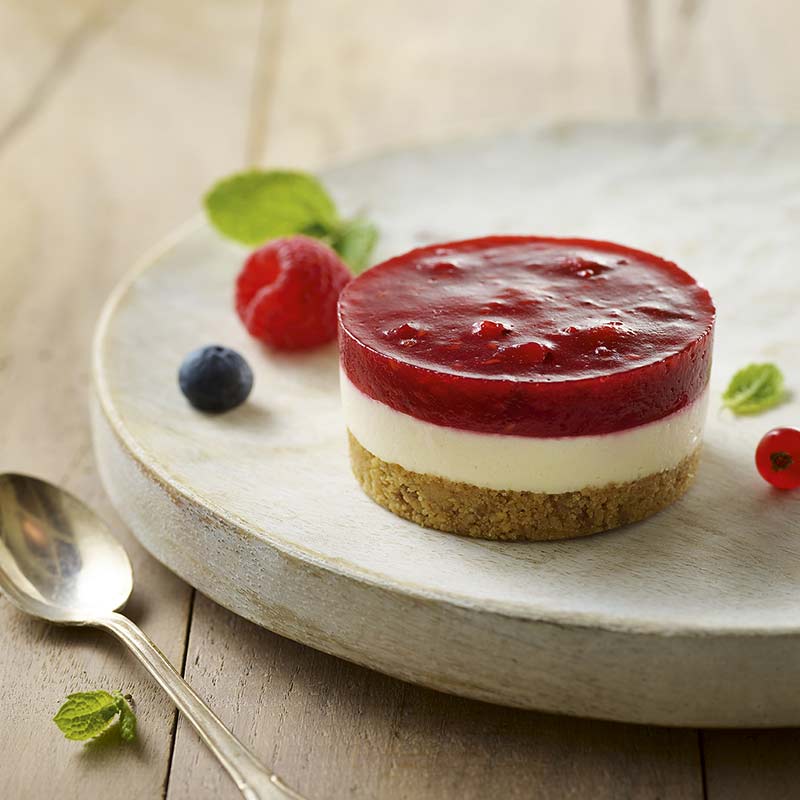 Red Berry Cheesecake Recipe
Made in our kitchens in France, the Red Berry Cheesecake presents the richest flavors through a very short list of ingredients and our 25 years of artisanal expertise. The combination of crunchy crumble, creamy cheesecake and fresh fruit jam is simply exquisite.
This light, fruity dessert is easy to handle and ready to serve. You can serve it on a plate or in a bodega glass tumbler for a more modern presentation.
Technical and logistical information
Best before date: 730 days
Use-by date after defrosting: 3 days between 0°C and 4°C (32°F and 39°F)
Packaging: 16 pieces of 90 g (3.17 oz)
Product dimensions: 7 cm in diameter (2.75 in)
Box dimensions: 390 × 296 × 50 mm (15.35 × 11.65 × 1.96 in)
Palletization: 240 or 300 cases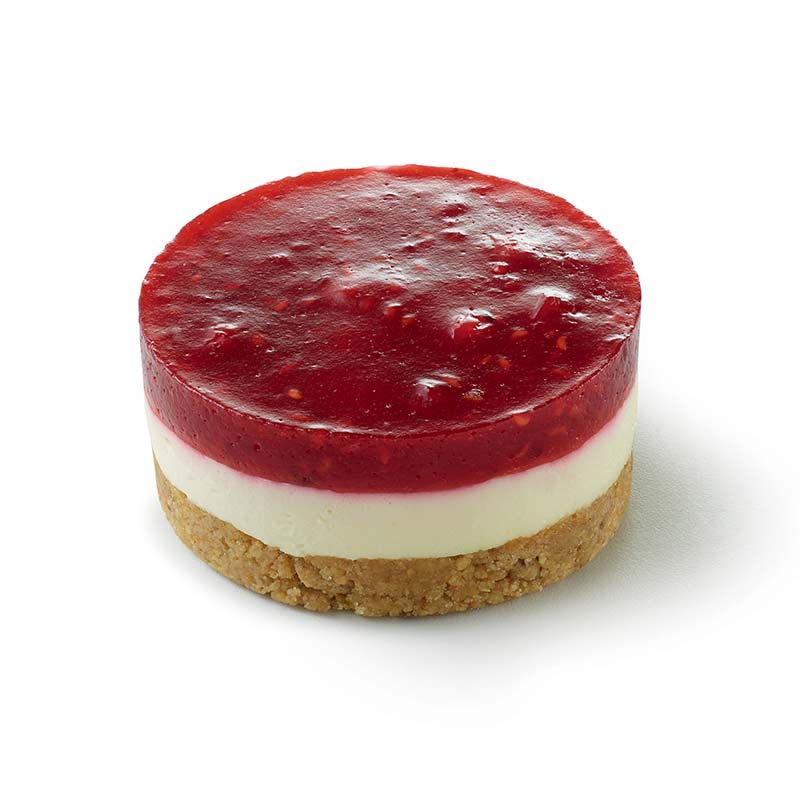 Take the dessert out of the packaging and remove the plastic film around it, then leave to thaw for 4 hrs at 4°C (39°F).
New products available in Food Service and Cash and Carry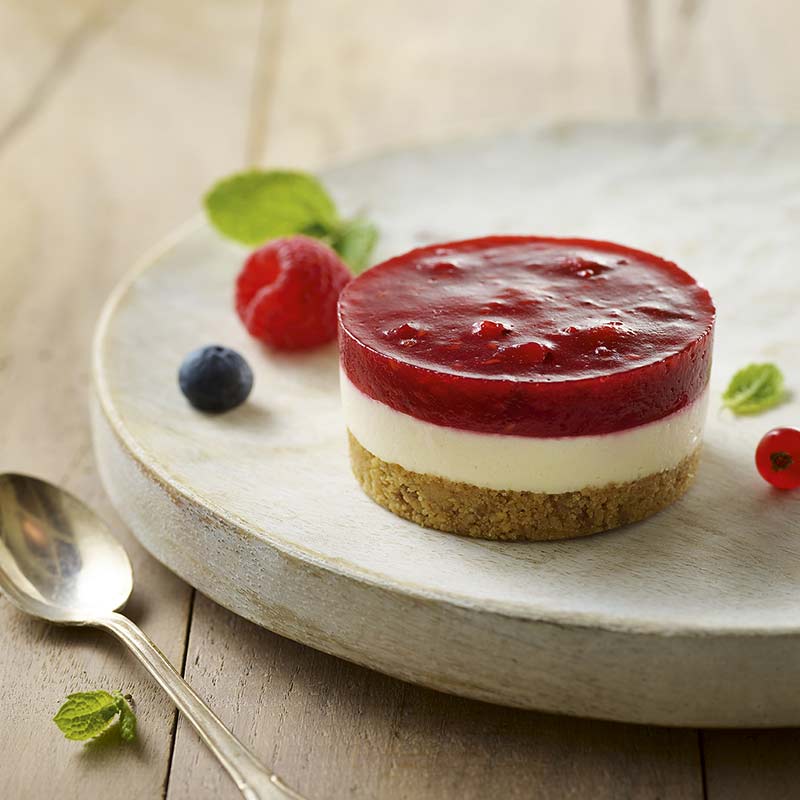 Traiteur de Paris product lines