The Traiteur de Paris Chocolate Fondant stands out for its chocolate intensity with its very pronounced taste and a really liquid chocolate center. It is versatile and is as suitable for the traditional restaurant industry as it is for institutional catering. The intensity of our chocolate with 60% cocoa gives a distinct character to this essential dessert.
A well designed frozen Food Service product, created just for you.
Institutional catering, Traditional restaurant industry, Catering, …
Are you interested in this product?
Our chocolate fondant is guaranteed to be palm oil-free, and made of high quality ingredients. So all its deliciousness is revealed, surprising even the most demanding gourmets. In addition, you can serve it hot or cold as you wish and depending on the season.
Liquid center when hot and creamy when cold.
A dessert that is ready to serve in a few minutes and worthy of the greatest pastry chefs.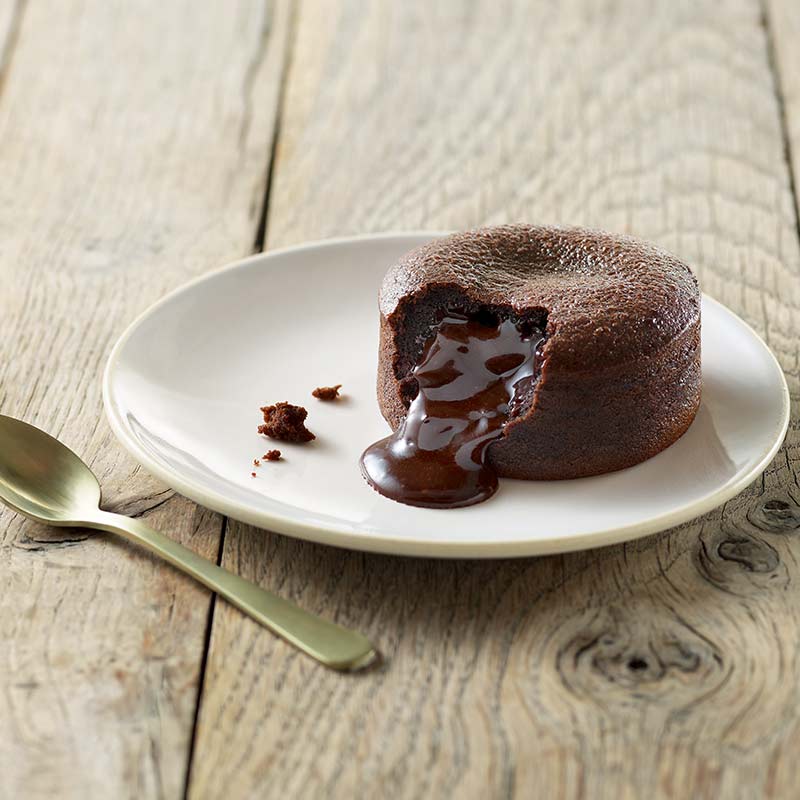 The Famous Chocolate Fondant
A recipe made to adhere to the patisserie traditions. Our fondant is made of eggs from cage-free chickens, chocolate from a sustainable sector and guaranteed to be palm oil-free. Our secret: high quality ingredients and traditional craftsmanship stretching back 25 years.
The Traiteur de Paris Chocolate Fondant can be enjoyed both hot and cold as a plated dessert.
Technical and logistical information
Best before date: 730 days
Use-by date after defrosting: 5 days between 0 and 4°C (32° and 39°F)
Packaging: 20 items of 100 g (3.52 oz)
Product dimensions: 7 cm (2.75 in) in diameter
Box dimensions: 390 x 296 x 62 mm (15.35 x 11.65 x 2.44 in)
Palletization: 200 and 250 cases
For a hot, liquid fondant:
Reheat in a traditional oven at 180°C (356°F) for 17 minutes or in the microwave for 45 seconds at 750 W.

For a cold, creamy fondant:
Allow to defrost for 2 h at 4°C (39°F).
New products available in Food Service and Cash and Carry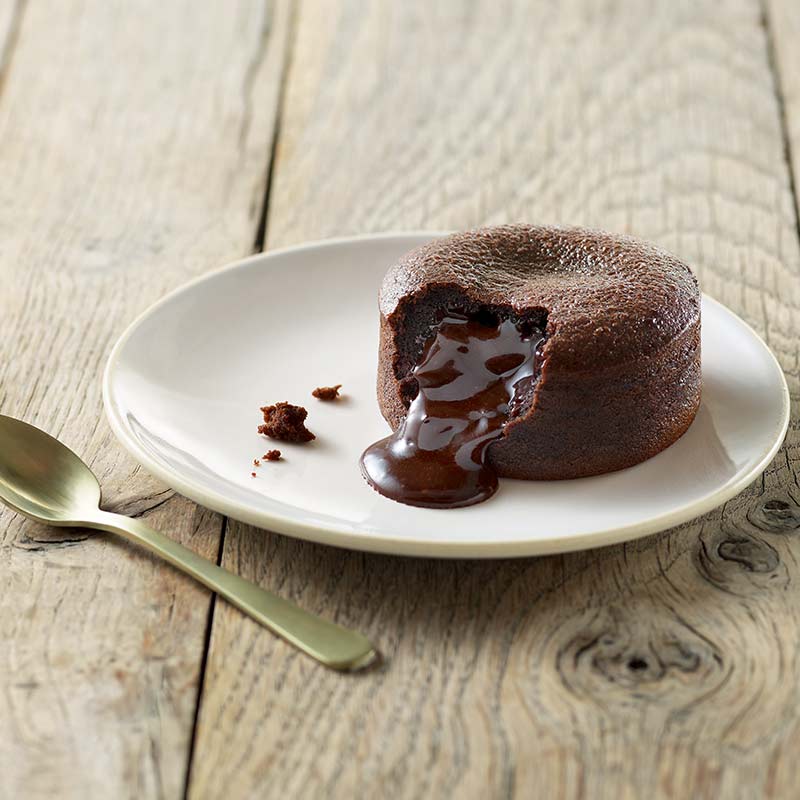 Traiteur de Paris product lines