Fondant With Valrhona® Chocolate
The Fondant with Valrhona® Chocolate is a top-of-the-range chocolate fondant for the hotel catering industry and catering. It offers an exceptional texture with a runny center. On the plate serve it with Sichuan pepper ice cream and a brochette of fresh fruit to combine freshness and delicious temptation. Create a unique culinary experience for your customers.
A well designed frozen Food Service product, created just for you.
Hotel industry catering, Traditional restaurant industry, Catering, …
Are you interested in this product?
Fondant With Valrhona® Chocolate
This individual 90-gram (3.17 oz) dessert allows perfect portion cost control and flawless service. Its quick, simple preparation makes this chocolate fondant a product that is as practical as it is tasty.
The only Chocolate Fondant with the benefit of the prestigious "Valrhona® Chocolate" label.
Precious ingredients and a recipe free of palm oil and cocoa powder.
Fondant with Valrhona Chocolate
The Qualities Of The Fondant With Valrhona® Chocolate
Valrhona®-certified chocolate, eggs, butter and milk, the list of ingredients for this fondant is short and very high quality. And more than this, this cake is produced following the French patisserie tradition to the letter.
Traiteur de Paris's pastry chefs have selected Valrhona® chocolate with 70% cocoa for this recipe validated by Valrhona®.
Technical and logistical information
Best before date: 730 days
Use-by date after defrosting: 3 days between 0 and 4°C (32° and 39°F)
Packaging: 20 items of 90 g (3.17 oz)
Product dimensions: 7 cm (2.75 in) in diameter
Box dimensions: 390 x 296 x 62 mm (15.35 x 11.65 x 2.44 in)
Palletization: 200 and 250 cases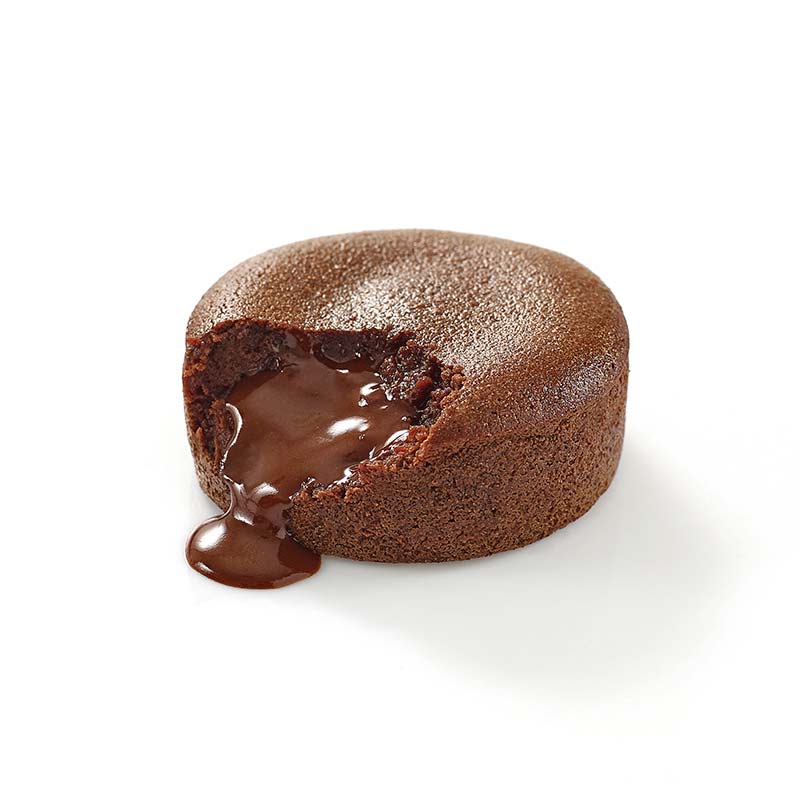 For a hot, liquid fondant: place in the oven for 16 minutes at 180°C (356°F) or in the microwave for 45 s at 750 W.
For a runny, cold fondant: allow to defrost for 2 h at 4°C (39°F).
New products available in Food Service and Cash and Carry
Fondant with Valrhona Chocolate
Traiteur de Paris product lines