The Rive Droite Macarons are small round cakes made in Traiteur de Paris's Breton workshops. They find their place just as well in a bakery/patisserie as they do with a caterer. Indeed, the international fame of this product and its format gives it multiple uses, coffee with dessert, a caterer's buffet or take-away sales.
A well designed frozen Food Service product, created just for you.
Bakery, Pastries and cakes, Catering, …
Are you interested in this product?
Our macarons enjoy an authentic, artisan appearance due to their rich ground almond content (18.6%). We guarantee you shells that melt in the middle, due to our mastery of the Italian meringue.
Quality guaranteed for 10 days after defrosting.
Suitable for numerous occasions, for both on-site catering and take-out.
Caramel Macaron, filled with a ganache made of caramel with butter and Guérande salt.
Pistachio Macaron, filled with a pistachio paste garnish.
Vanilla Macaron, filled with a subtle garnish of natural Bourbon vanilla.
Chocolate Macaron: filled with a ganache of Rainforest-certified dark chocolate with 58% cocoa.
Raspberry Macaron, filled with tangy raspberry jam.
Lemon Macaron, filled with a garnish of semi-confit lemon zest and lemon juice.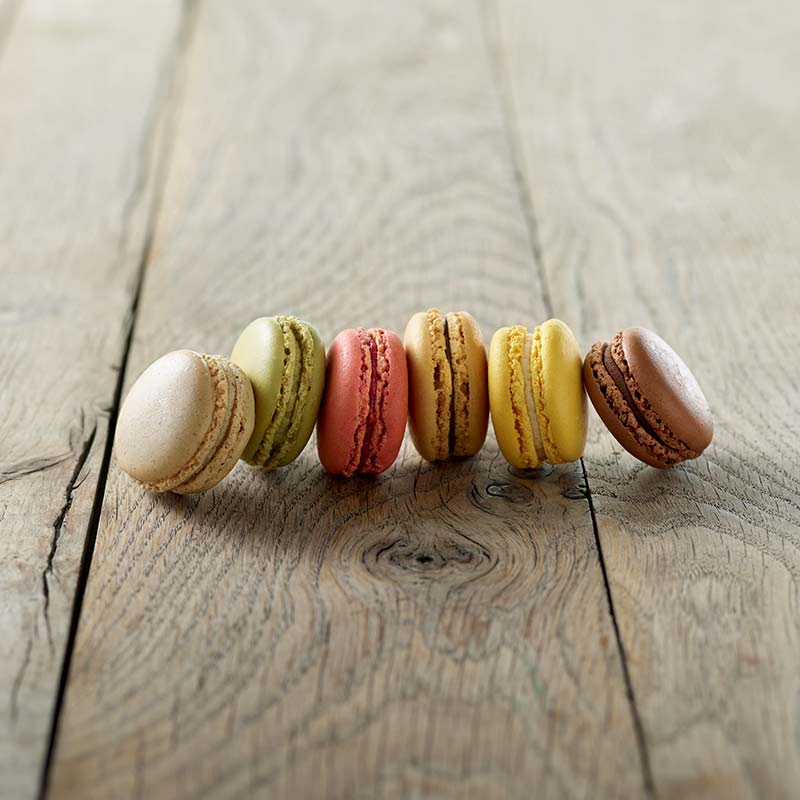 Traiteur De Paris Macarons
Our 6 new macaron recipes, rich in ground almonds, are produced adhering to French tradition. The eggs are certified as being of French origin and the ingredients are 100% natural.
Our single 12-gram (0.42 oz) items are generously sandwiched with smooth fillings, and made from preparations based on ingredients rigorously selected for their high quality. What's more, our macarons are suitable for vegetarian diets.
Technical and logistical information
Best before date: 730 days
Use-by date after defrosting: 10 days between 0 and 4°C (32° and 39°F)
Packaging: 72 items of 12 g (0.42 oz)
Product dimensions: 4 cm (1.57 in) in diameter
Box dimensions: 390 x 296 x 62 mm (15.35 x 11.65 x 2.44 in)
Palletization: 200 and 250 cases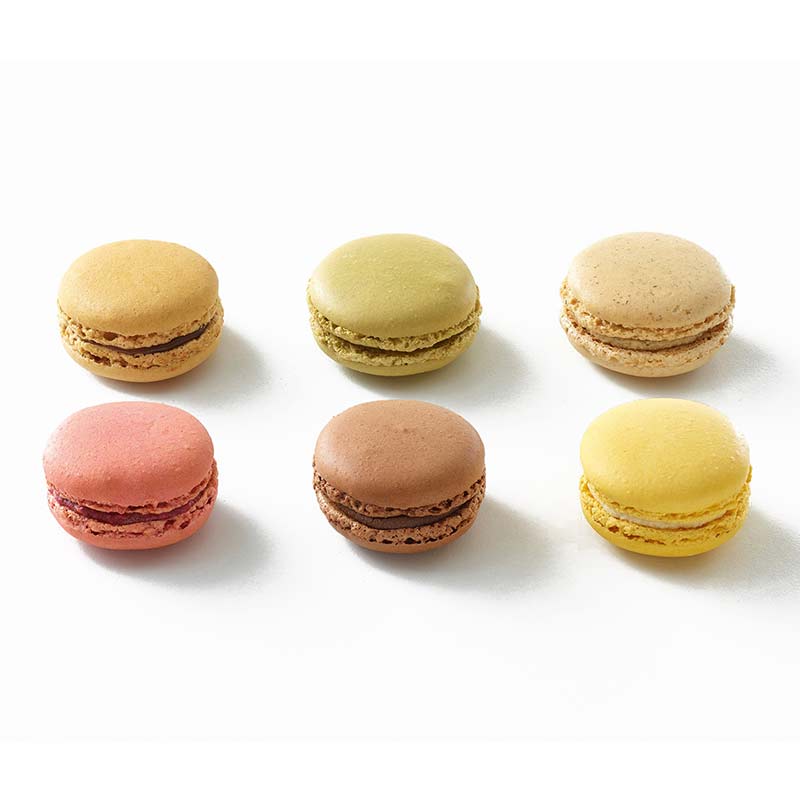 Allow to defrost for 2 h between 0 and +4°C (32 and 39°F) with the cling film. Remove the cling film and place the macarons on a plate. Allow to rest for 15 minutes at room temperature before serving and enjoying.
New products available in Food Service and Cash and Carry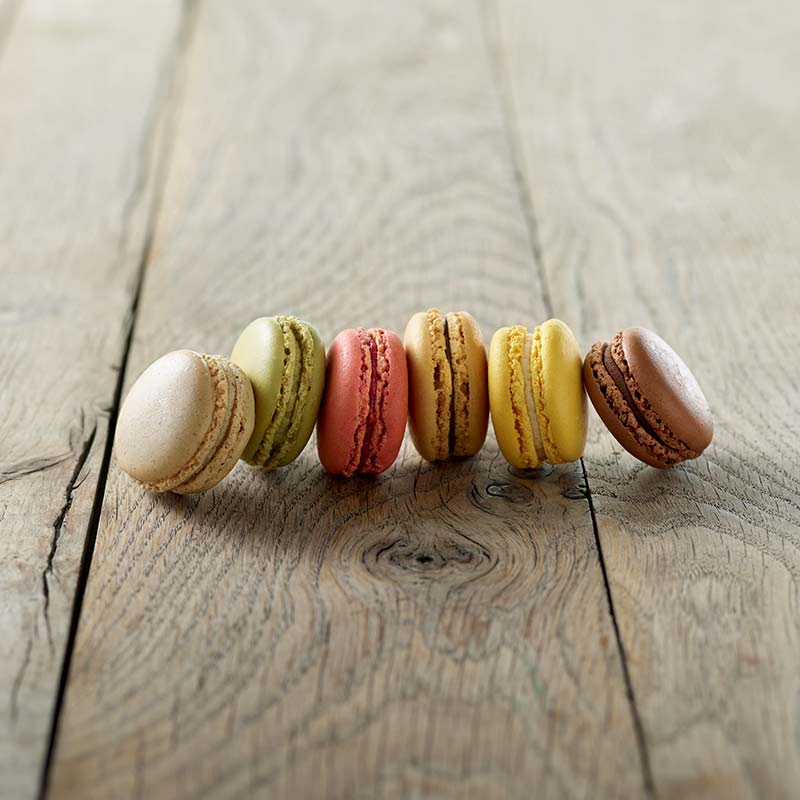 Traiteur de Paris product lines